Design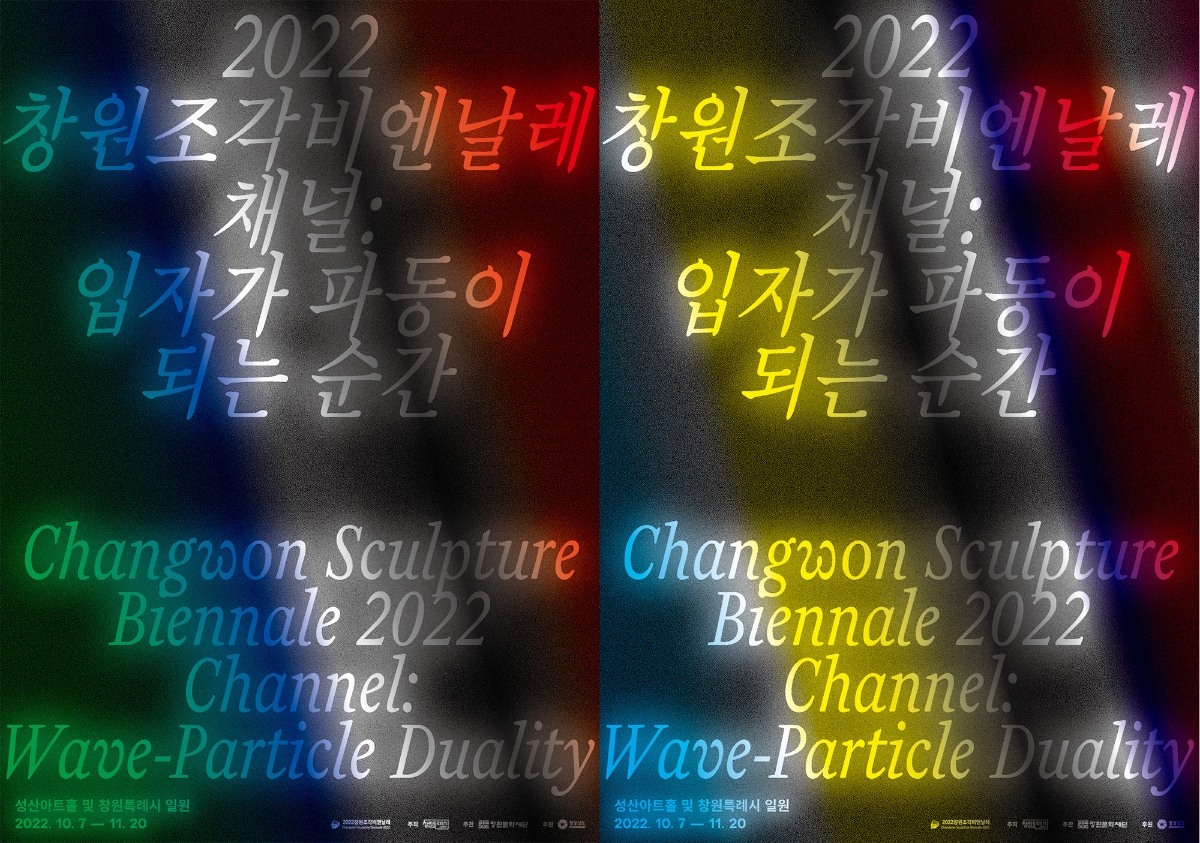 The graphic identity of the Biennale is designed to help viewers understand intuitively the core concept behind the event, quantum physics. It uses "light" which was pivotal to the development of modern quantum physics as a key design element. The visual image captures the moment a "particle" as an individual entity turns into an interacting "wave" in a rainbow of light.
Main Identity
Three visual properties of light, namely its glare, spectrum, and mobility, were selected and translated into a graphic language – outer glow, gradient, and changing colors, respectively. .
Typography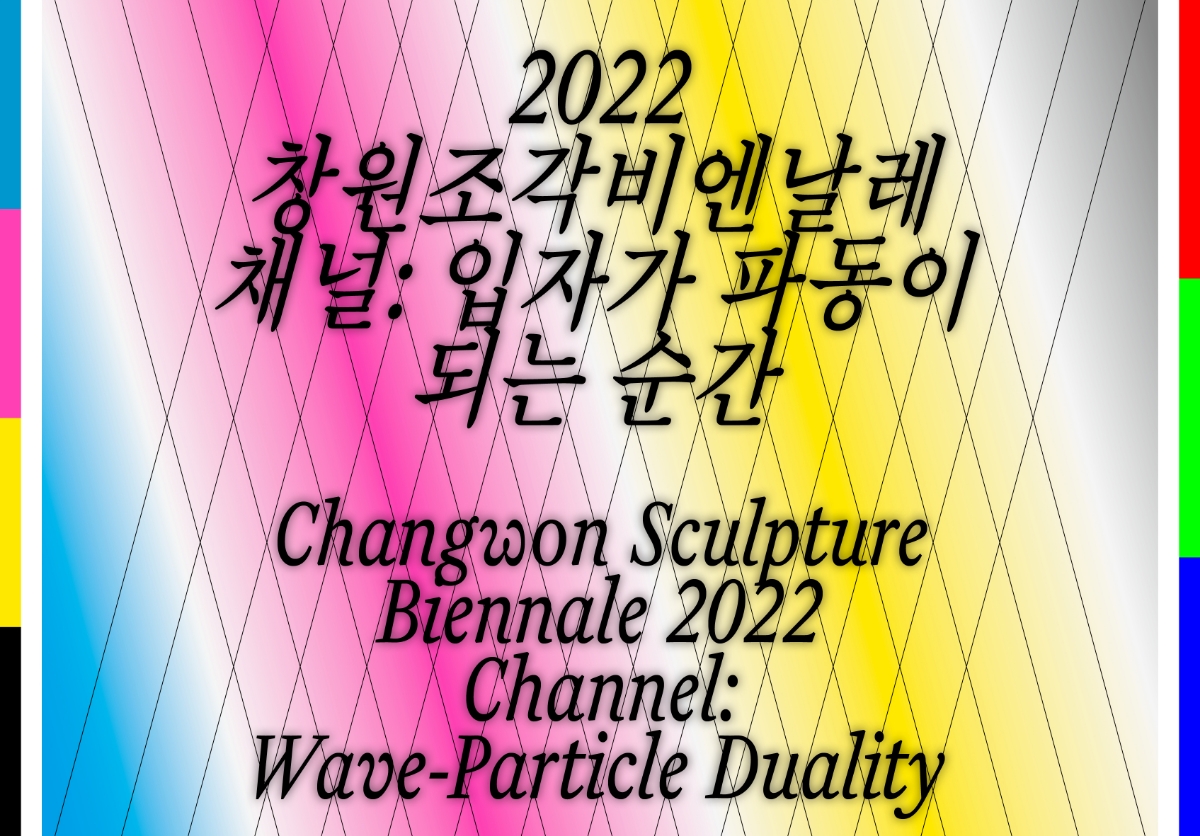 The font is italicized and an outer glow is applied to the text to illustrate the phenomenon where light creates shadow or distorts shapes.
Variation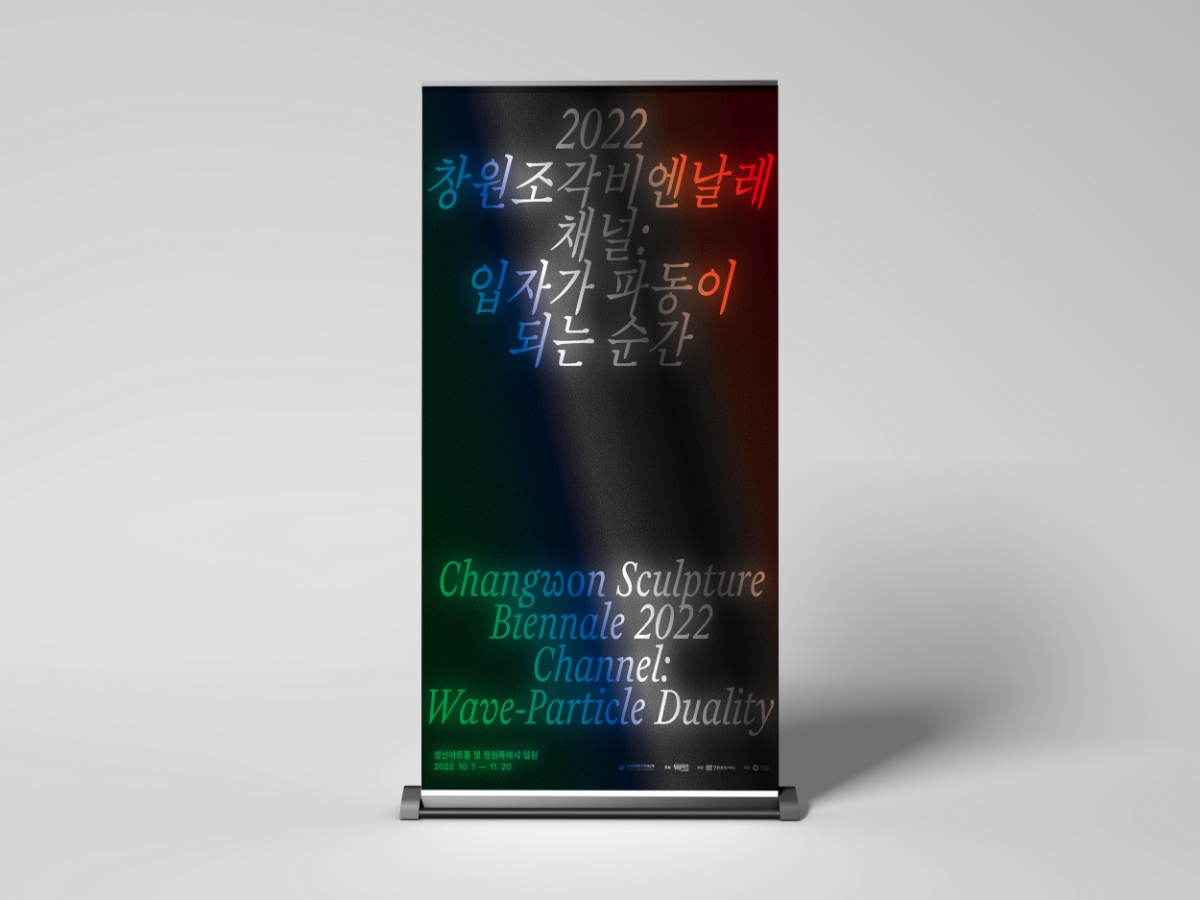 Transparent, silver, black and white, and crystal materials are used to represent the entire visible light spectrum, instead of keeping the color palette to a minimum.